Our Veterinarians
The Buffalo Small Animal Hospital team of skilled veterinarians welcomes you to our practice. At Buffalo Small Animal Hospital, it is our daily privilege to provide quality vet care to your cherished pet, with compassion and competence. We hope to ensure a positive impact on our patients, pet owners and the local community.

Dr. Jeffrey Tingue
We are happy to Call Dr. Jeff our Managing DVM.
Proud to have called Yorkshire home since birth, Dr. Jeff joined our hospital family in fall of 2016. His professional interests include soft tissue surgery and animal chiropractics. He received his undergraduate degree in Environmental Science with a minor in Chemistry from Alfred University. Dr Jeff wanted a career where he could help people and animals and foster the bond that exists between them so pursued his education in veterinary medicine at St. George's University. He enjoys working with horses in his free time, especially when it comes to competing in two man ranch hand sorting events. He owns a horse, Sparkles and Buddy the dog and values the time spent with his family. Hiking, skiing and camping are among his other favorite activities. Dr. Jeff is certified by the International Veterinary Chiropractic Association and does adjustments on Horses and Dogs to keep them feeling their best.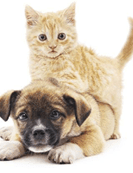 Dr. Garrett Coffman
Bio coming soon.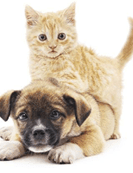 Dr. Elizabeth Koelmel
Bio coming soon.